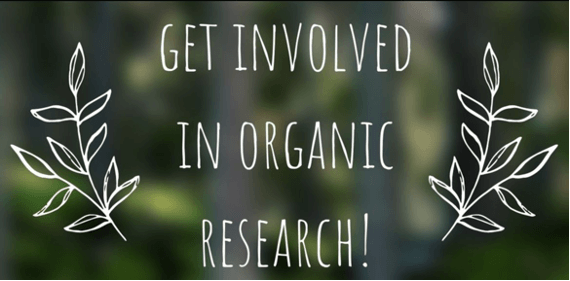 How does organic field crop production contribute to climate change in Canada? Your farm can help answer this question.

Our climate is changing rapidly and governments around the world are seeking ways to reduce greenhouse gas emissions. Agriculture has long been recognized as an important contributor to greenhouse gas emissions, but has recently made it into the spotlight as a potential sink. Organic sector leaders want to identify whether organic production systems have a net positive or net negative effect on climate change.

We need to compile data and your participation would be greatly appreciated!
Dr. Peter Tyedmers, the lead researcher of a research activity that is part of the Organic Science Cluster 3 Project, invites all Canadian organic field crop farmers to join his research activity and report on their operations and the types of inputs and practices being used.

The team will collect information such as crop rotations, average yearly fertilizer inputs, and energy inputs that have been used on farms. They do not need to know inputs down to the gram! The research team will work with any information you can provide; the more farmers that join in his research activity, the better!

The research team will also look at where the farm is located, its soil profile, and its potential for sequestering carbon. All of this data will help to provide an understanding of how the diverse practices used across organic farms contribute to the climate change conversation.