The Canadian logo
To help consumers identify organic products compliant with the Canadian organic regulations, the federal government has agreed to affix a clearly marked logo: the Canadian organic logo.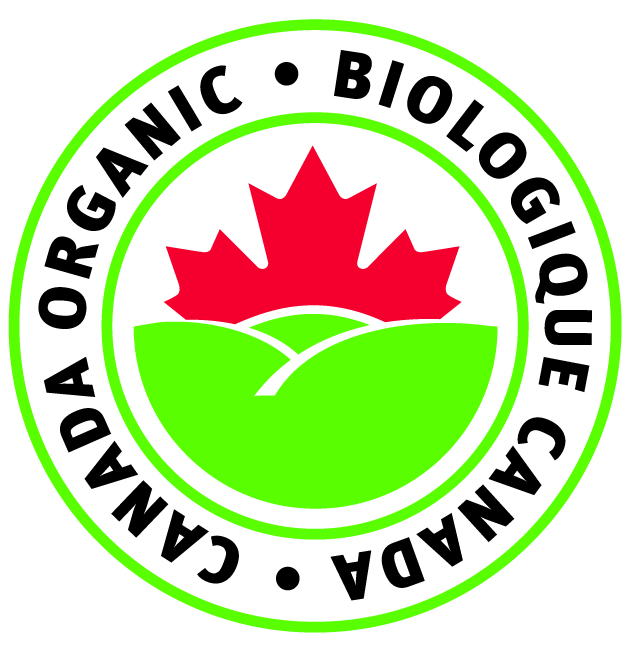 Some interesting facts:
To inform and protect consumers, the Canadian government introduced the use of a specific logo for certified organic products. Organic products appeal to many consumers, but they often cost more than so-called conventional products due to the inspection and rigorous practices that are required to control their production. Consumers who purchase organic products must therefore be assured of their authenticity.
Use of the Canadian logo is voluntary. This means that products that bear the "organic" label and the name of the accredited certifier who certified the products are compliant with the Safe Food for Canadians Regulations, even if the logo does not appear on the label.
Products grown or processed outside Canada may bear the Canadian logo if they were produced in accordance with the organic production standards recognized by Canada, but the words "Product of [country]" or "Imported" must appear with the logo. Thus, an orange imported from South Africa may bear the "Canada Organic" logo.
Use of the Canadian organic logo is regulated by the Safe Food for Canadians Regulations, which the Canadian Food Inspection Agency has the mandate to enforce.
For more information about the use of the Organic logo, click here [+].