Our Spring 2021 Edition has launched, bringing to you the latest research in organic horticulture.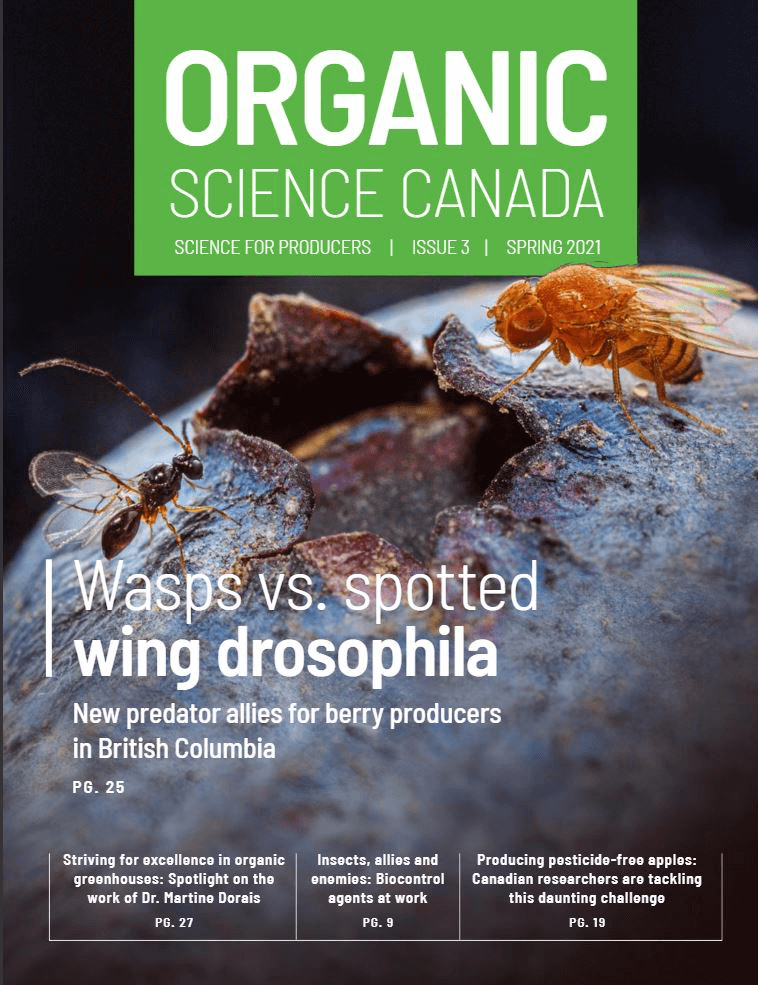 The Organic Science Cluster 3 presents the 2021 edition. This issue has a focus on pest management strategies in  organic production systems, from biocontrol agents to using plant-based pesticides.
Also included are articles on the global greenhouse gas emissions in organic cropping systems and a spotlight on the work of Dr. Martine Dorais, presenting her research on the management of organic greenhouse systems, and so much more!
Keep reading for a sneak peak of some of the articles in this year's Spring 2021 Organic Science Canada magazine.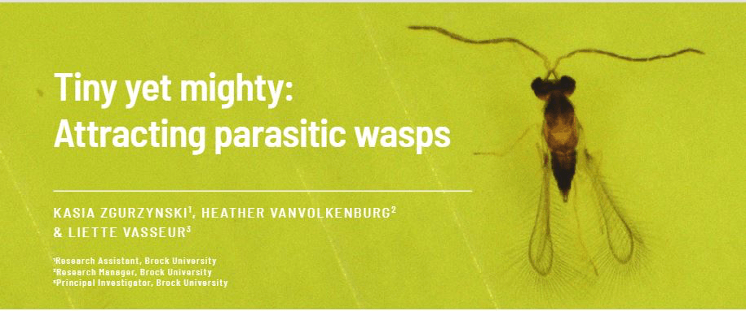 Researchers test the use of sweet allysum as a vineyard cover crop to increase beneficial insect populations as a means of biological pest control.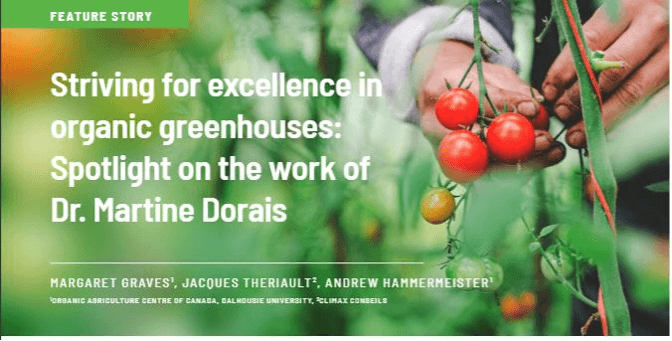 The feature story of this issue focuses on the organic greenhouse sector, with a spotlight on the work of Dr. Martine Dorais. This article discusses strategies for managing the root environment of greenhouse crops – one of the major issues for organic greenhouse production systems.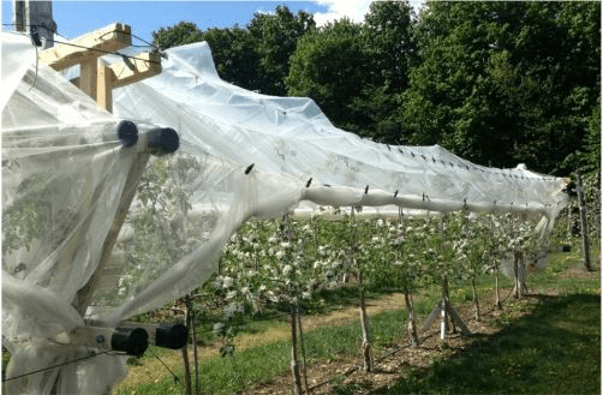 Researchers are tackling the daunting challenge of producing pesticide-free apples by using netted row covers to manage a range of pests encountered in Canadian apple orchards.

What do you believe are the greatest market access and marketing challenges for organic?
Don't miss your chance to take part in this organic sector survey!
We have had 677 participants to date – add your voice to the conversation!
You can access the survey until Thursday, April 15, 2021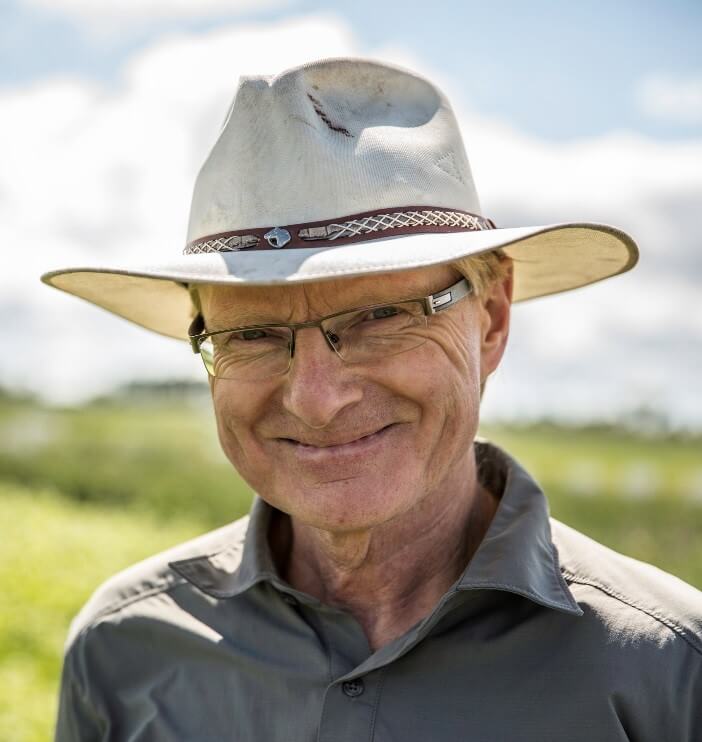 Organic Agriculture Deserves a Seat at the Grown-ups Table
A special Advanced Plant Science Seminar presented by Martin H. Entz, PhD.

The seminar will be based on a recent essay written by Martin. The essay explores the fundamental role organic agriculture can, and will play in sustaining people and the planet which begins by identifying two major environmental threats, and how industry is being pushed to respond. 
Thu, Apr 8, 2021 4:00 PM – 5:00 PM EDT