The Organic Sector Opposes Canada's lax approach to GMOs and new GE regulations
If the proposed guidance passes, farmers and gardeners can plant seed without knowing it is genetically engineered.
With the advent of numerous forms of genome editing (GE) technology, the Canadian Food Inspection Agency (CFIA) and Heath Canada (HC) have received multiple queries as to which new technologies can be used. As a result, CFIA and HC are now leading a review of the guidance for assessing genetically modified seeds edited with the CRISPR technology.
 
CRISPR technology differs from the already familiar genetic engineering technology which introduces foreign DNA from one species into the genome of another species. With CRISPR technology, phytogeneticians use molecular scissors (called CAS9) to clip part of the DNA of a cell in order to improve or eliminate one of its functions.
CFIA and Health Canada are considering that this simple gene clipping does not necessarily create a novel trait that would need to be submitted to the rigorous assessment process used in 'traditional' GMOs. Under new CFIA guidance, the private seed breeder would simply determine themselves if a novel trait were created with his gene edition and, if not, will simply commercialize and sell the new edited variety to farmers, without having to indicate on the label that the seed is gene edited.

As they say in French, you can't stop progress.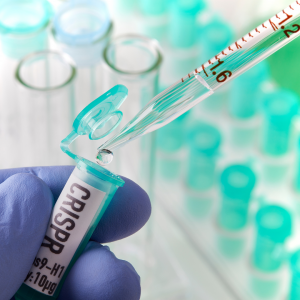 Will the government implement this corporate self-regulation? 
Will businesses decide on their own if their products are safe enough to enter the market?
The organic sector is shocked by this 'laisser faire' attitude.
As CBAN reports: "It is clear that genome editing can give rise to genetic errors. These include off-target effects, unintended on-target effects, interference with gene regulation, and effects from intended and unintended insertion of DNA. Genetic errors can result in unexpected and unpredictable effects in the resultant GMO. Unexpected effects such as altered protein composition could impact the food and environmental safety of genome-edited plants and animals."
 
At this time, GMO and GE are identified on the seed bag. What is troubling is that CFIA will not oblige breeders to inform farmers of the 'genetic status' of the seeds that they buy if breeders decide that they are not including novel traits. CFIA's position being that they are not 'novel', there is no need to label them as 'GM' seeds. Is that because it could frighten a few consumers and reduce trust in Canadian agriculture? CFIA and Health Canada have not considered socio-economic impact of their proposed guidance on CRISPR.
 
As GM seeds are clearly prohibited in organic production, and as the foundation of the organic principles  are centered around preserving biodiversity and sustainable practices, the industry is strongly opposing the laxism being demonstrated by the Canadian government.
What are the main organic issues?
 
The government needs to ensure coexistence of bioengineered agriculture with the organic sector; one type of agriculture cannot undermine and contaminate another type of agriculture that is based on biodiversity and environmental protection. That would contradict the Guelph Statement. Traceability and transparency of new genomic products need to be publicly available.
GE contamination by drift or comingling already has a significant impact on organic production. Production of GE canola, soya beans and corn in Canada has stopped most organic farmers from growing these crops as residues of GE in international markets renders the product conventional. Farmers even pay to ship their grain back to Canada when a foreign jurisdiction will no allow the 'contaminated' product  to be sold as organic in their territory. Having worked hard to develop the current markets, specifically with the EU, the organic sector needs transparency to maintain trust under the Canadian organic label.
The more GE that is grown, the higher the cost to farmers to mitigate contamination. Farmers test at their own expense before the product leaves the farm, they also hold back samples. Products are again tested at the port for export – also at a significant cost for the producer. Detection limits on these tests are extremely sensitive, with many markets having zero tolerance for GE contamination. Accountability needs to be placed on the manufacturers, not on organic producers.
Testing traits is complex to impossible. Some products are completely indistinguishable. It depends on how the products are developed; some products contain remaining artefacts that allow for detection, but there are crops that are potentially untraceable in their gene editing. Some markets will be cut off because farmers can't provide verifiable testable confirmation of compliance.
A mandatory declaration that states whether the product is GE or not could skirt the issue of confidentiality without divulging proprietary rights. A box checked by manufacturers as either 'yes' or 'no' could offer organic producers the certainty of what they are planting without putting the burden on organic producers. Without this, producers must search and test every product, and it was already admitted that in some areas the difference is indistinguishable.
Certification of organic products requires traceability. In a complex world of globalization, traceability needs to be enforced, not reduced. Food is shipped across the planet, transitioning through various countries before landing on Canadian shelves. Canadian consumers need to be able to make an informed choice on what they are consuming.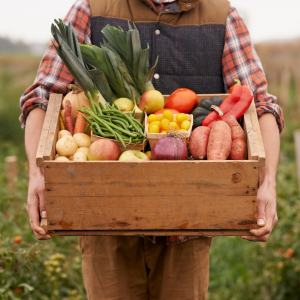 Organic agriculture is managed in a 'precautionary and responsible manner to protect the health and well-being of current and future generations and the environment', there could be many other arguments added to the organic position. GE technology will soon impact the whole agricultural industry. Gene editing is a powerful technology under which created patents have the potential to become tools of control.
 
As of now, the CFIA revised guidance on gene editing is not finalized. The organic sector demands the obligation for the seed industry to engage in mandatory, public reporting of gene-edited products. Organic production will only be maintained if CFIA considers the impact of GE policies on the organic industry and creates a public registry of gene-editing seeds. Nothing less.