In the 2020 version of the Canadian Organic Standards (COS), a new clause (6.4.3 c) allows the use of non-organic milk or non-organic milk replacer when it is necessary to separate veal calves, lambs and other young from their mothers to prevent the spread of contagious diseases. This exemption applies only as part of a veterinarian-approved disease eradication plan when organic alternatives are not commercially available.
In effect, this clause does not allow a veterinarian to prescribe non-organic fresh milk or milk alternatives under all circumstances. Organic milk, if available, as is most often the case in dairy operations, should remain the first option. However, in goat, sheep and beef production, it is very difficult to obtain surplus organic milk. In addition, it is currently impossible to find organic milk replacer for all types of ruminant in North America.
Finally, the clause may only apply to a few animals, and can only apply to the entire herd (other than a herd of organic dairy cows) only if the veterinarian-approved eradication plan includes this requirement.
In the event of an outbreak of a contagious disease on organic farms with dairy cows, the order of preference must be followed. Calves that have been separated from their mothers must be fed organic milk from other cows in the operator's herd. This practice is already familiar to operators because calves are normally separated from their mothers 24 hours after birth and non-organic milk replacer is never used.

CFIA cautions offender of Part 13 - Organic Products of the Safe Food for Canadians Regulations
The Canadian Food Inspection Agency (CFIA) is responsible for the administration and enforcement of federal legislation, acts and regulations, including the British Columbia  Food and Drugs Act. 
On July 28, 2021, The Blue Goose Cattle Company Ltd. of North Vancouver pled guilty to 1 count of contravening subsection 5(1) of the Food and Drugs Act at the British Columbia Provincial Court. On October 27, 2021, they were convicted and ordered to pay a total fine of $150,000.
Between March 7 and 14, 2017, The Blue Goose Cattle Company Ltd. sold beef as "certified organic" when it was not.
Subsection 5(1) of the Food and Drugs Act states that, "No person shall label, package, treat, process, sell or advertise any food in a manner that is false, misleading or deceptive or is likely to create an erroneous impression regarding its character, value, quantity, composition, merit or safety."

Call for Transparency and Government Oversight of All Genetically Engineered Foods and Seeds
The letter, "Call for Transparency and Government Oversight of All Genetically Engineered Foods and Seeds: No Regulatory Exemptions." was sent on November 17 to the Minister of Health, Honorable Jean-Yves Duclos and to Honorable Marie-Claude Bibeau, Minister of Agriculture and Agr-Food Canada and the relevant critics.
The final letter with signatures is posted at www.cban.ca/NoExemptions/OpenLetterSigned
CBAN provides this additional background:
A new summary of the regulatory guidance proposals posted at www.cban.ca/NoExemptions/NovSummary
An  overview of concerns posted at www.cban.ca/NoExemptions/MPbrief This is a briefing that has been sent to all Members of Parliament – please consider sending it to your new MP and encouraging others to do so by sharing the three easy steps at www.cban.ca/NoExemptions/EmailMP
All updates, actions and documents about the new proposals are posted at www.cban.ca/NoExemptions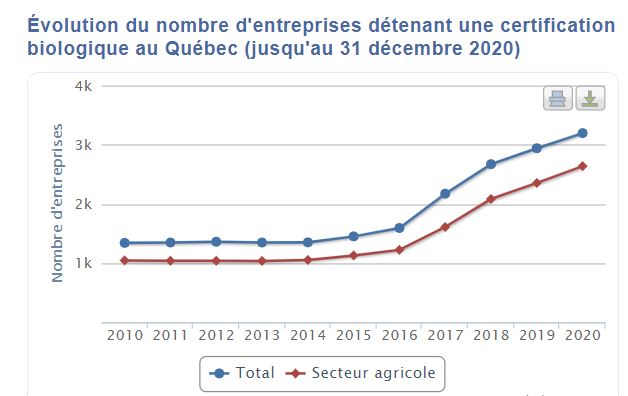 Quebec, the Organic Champion
The enthusiasm of Quebec consumers for organic products is being heard by Quebec farmers. The area of land devoted to organic farming has doubled in five years, so much so that Quebec is now responsible for half of Canadian production. And producers are struggling to meet the demand…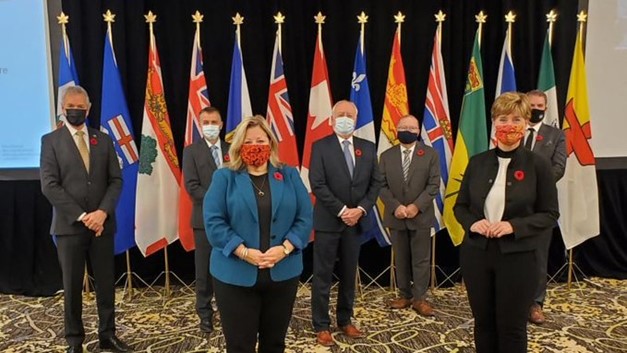 Priorities supported by the Canadian organic industry
Ag ministers met November 8 to 10 and the released the "Guelph Statement," setting priorities for the 2023-2028 agriculture policy framework.
The priorities are:
Tackling climate change and environmental protection to support greenhouse gas (GHG) emission reductions and the long-term vitality of the sector while positioning producers and processors to seize economic opportunities from evolving consumer demands
Continued and targeted investments in science, research and innovation to address key challenges and opportunities
Supporting sustainable agriculture and economic growth by creating the conditions for Canadian businesses to meet evolving challenges of the interconnected domestic and global marketplace
Building sector capacity and growth through realizing the potential of value added agri-food and agri-products
Enhancing resiliency to anticipate, mitigate and respond to risks, including a robust suite of Business Risk Management programs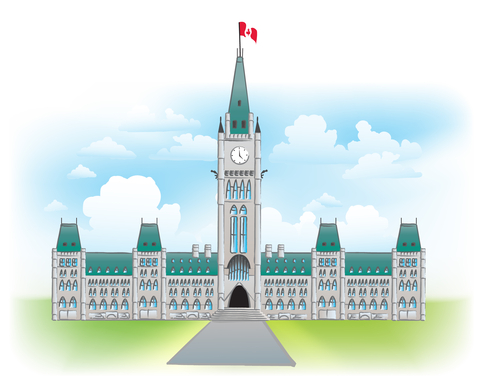 How is the Canadian government consulting with the agriculture industry?
A new engagement model was launched in December 2020 to replace the Value Chain Roundtables, which have been active since 2003, including the Organic Value Chain Roundtable.

The Sector Engagement Tables (SETs) are intended to create purposeful dialogue between agriculture and agri-food sector representatives and government officials to collectively advance growth and competitiveness in Canada.
Implementation of the model began with the creation of four thematic tables that will focus on systemic, cross-cutting issues that may affect the organic sector as a whole:
agile regulations – Tia Loftsgard (COTA) is a member of this table
sustainability – Andrew Hammermeister (OACC) is a member of this table
consumer demand and market trends
skills development