Review of the Canadian Organic Standards - Highlights and articles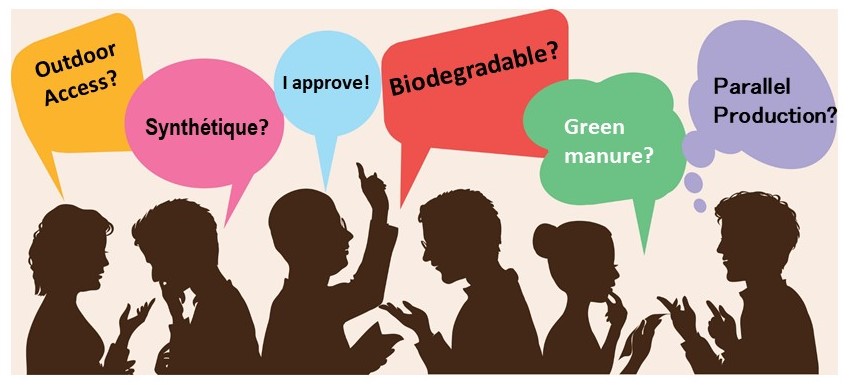 Review of the 2020 Canadian Organic Standards - Highlights and articles
The revision of the Canadian Organic Standard (COS), which began in September 2018, was completed in December 2020, when the Canadian General Standards Board (CGSB) published the 2020 version of the COS.
The revisions to the standard have been the subject of much debate. Practices related to animal welfare, promotion of biodiversity, greenhouse production and other types of production have been assessed and compared to the organic standards of our trading partners.
Consensus was sometimes difficult to reach, but, in the end, the COS 2020 includes improved practices and is intended to meet consumer expectations of COS-certified organic products. Here are some of the revised clauses of the 2020 COS.
Livestock health and nutrition
A compromise about feed supplements and vaccines - Read more
Lighting for crops grown in structures
A final decision to prohibit 100% artificial lighting - Read more
Feed for livestock
Pandemic and drought on the agenda of the review of the Canadian Organic Standards - Read more
Solving P shortage on organic farms
Recycling P from livestock urine - Read more
Organic bee feeding
Helping honeybees survive Canadian winters the organic way - Read more
Protecting biodiversity
All operators will be required to demonstrate that they are protecting and enhancing the ecosystem health of their operation - Read more.
Parallel production
Relaxation of the standard for farms already certified - Read more
Poultry welfare
Overhead cover for shade and protection - Read more
Canadian

Certified Organic

Pork Producer




BC Organic Fruit Tree Growers Association
The Review articles