New issue of ORGANIC SCIENCE CANADA
accroche:
The Organic Science Cluster 3 presents
the 2021 edition of
ORGANIC SCIENCE CANADA.
This issue has a focus on pest management strategies in organic production systems, from biocontrol agents to using plant-based pesticides.
Also included are articles on the global greenhouse gas emissions in organic cropping systems and a spotlight on the work of Dr. Martine Dorais, presenting her research on the management of organic greenhouse systems, and so much more!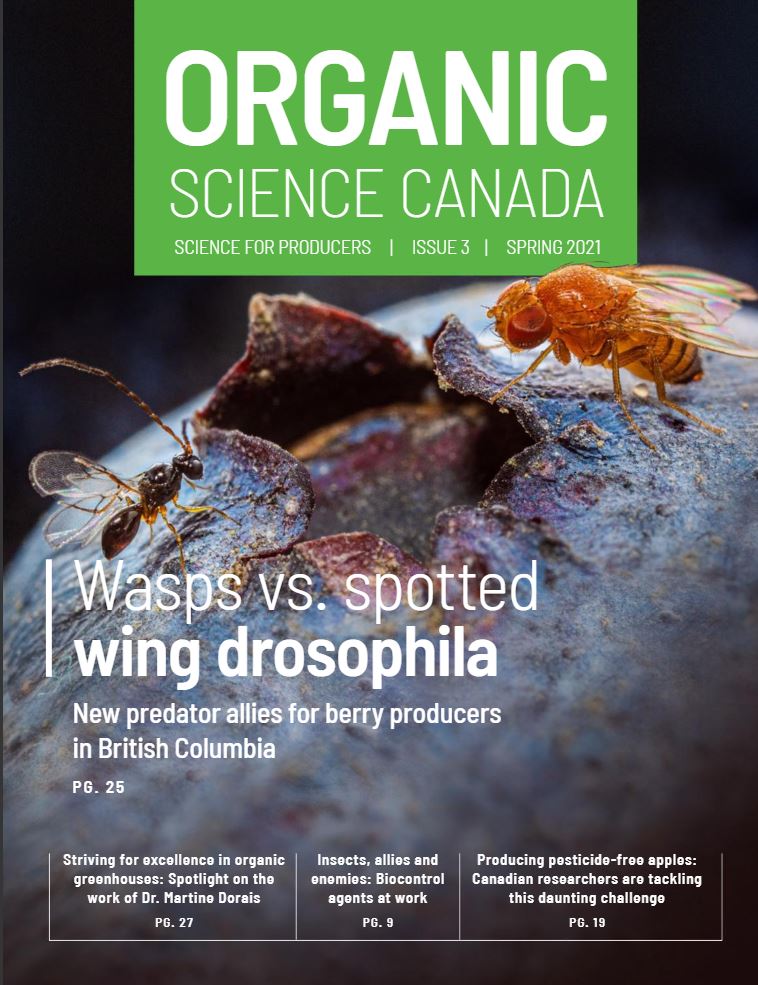 Get your online copy of the magazine here!