ORGANIC SCIENCE CLUSTER 3
Supported by more than 70 industry partners, the Organic Federation of Canada receives a contribution of $8,342, 222 from the government of Canada for funding 28 research activities of the Organic Science Cluster 3 (OSC3) under the AgriScience Program of Agriculture and Agri-Food Canada's Canadian Agricultural Partnership, under the theme 'Connecting environmental sustainability with the science of organic agriculture".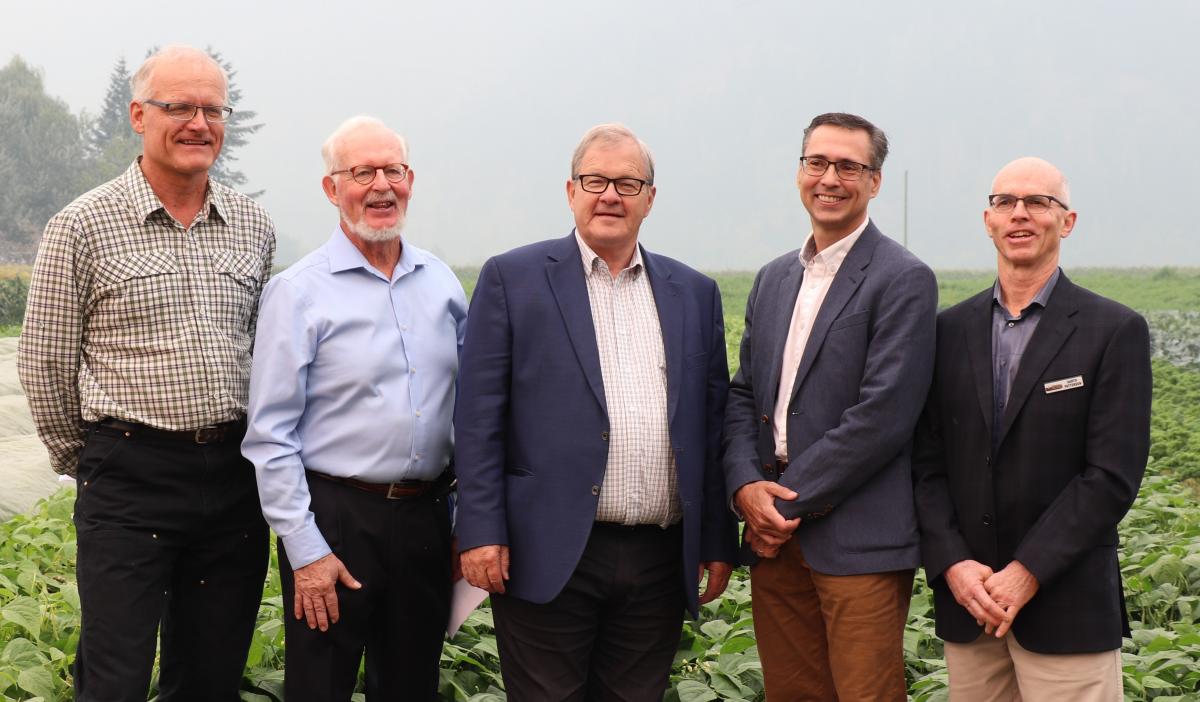 Hermann Bruns (Wild Flight Farm), Jim Robbins (OFC), Lawrence MacAulay (Minister of Agriculture and Agri-Food Canada), Dr Andrew Hammermeister (OACC), Garth Patterson (WGRF)
To see the announcement on Youtube, click here.
To read the press release, click here.
The list of activities funded under the OSC3 - click here.